Presented at Curwensville Alliance on 11/22/20 by Pastor Steve Shields.
Do you feel like we are living in unprecedented times? You are not alone.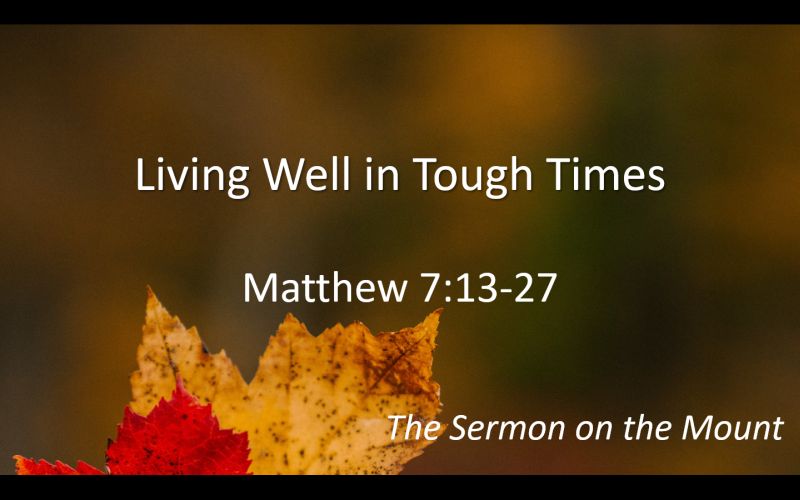 In this last podcast on The Sermon on the Mount, Pastor Steve will guide you through how Kingdom people can live well in tough times.
You can come in from the storm by entering into a relationship with God. You can live as a citizen of the Kingdom by building your life on Jesus' words, and experience peace because you are His.
Podcast: Play in new window | Download
Subscribe: Google Podcasts | RSS