Presented at Curwensville Alliance on 11/01/20 by Pastor Steve Shields.
Do not worry. These are the words Jesus gives us in the Sermon on the Mount.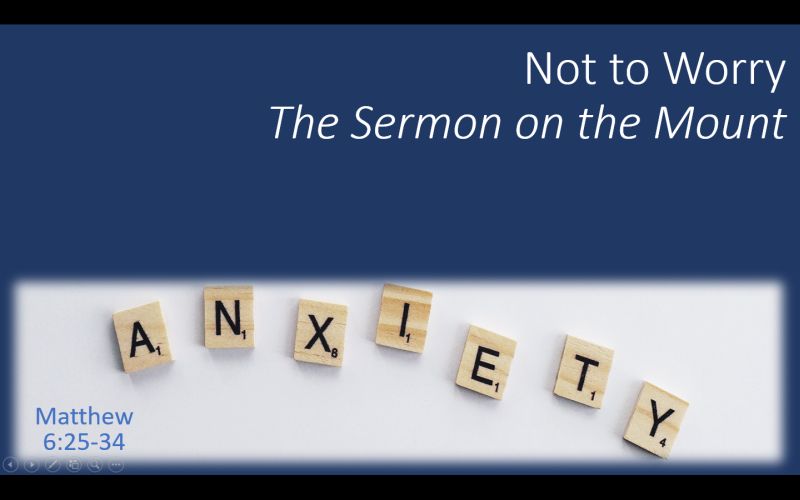 Why would He say "Do not worry"? The things we worry about can be pretty small in the proper perspective. God has your back. Generally, worry is fruitless.
In this podcast, Pastor Steve outlines where worry comes from and how having a Kingdom perspective can free us from worry.
Podcast: Play in new window | Download
Subscribe: Google Podcasts | RSS