Presented by Pastor Steve Shields at Curwensville Alliance on 9/29/2019
How would your life change if there was a liar close to you? Maybe in the workplace or your neighborhood or your family.
I can tell you, from experience, it would change dramatically.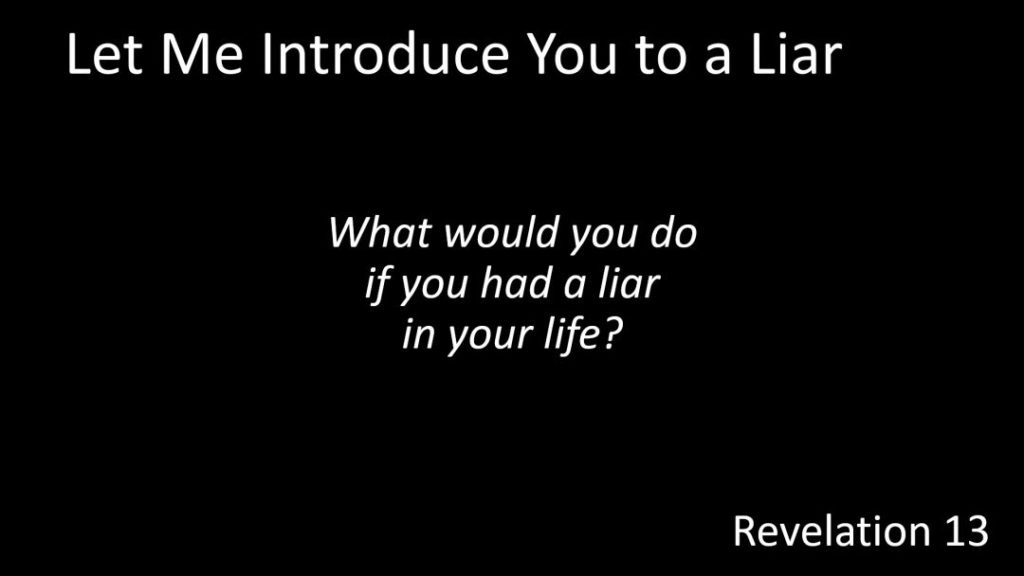 Well — there is a liar in your life. Actually, he may not be in your life but he's in your world interacting in ways that, if you don't recognize him, you may well suffer.
This podcast speaks to us about how to respond to the liar — to the father of lies.
Podcast: Play in new window | Download
Subscribe: Google Podcasts | RSS