Presented at Curwensville Alliance on 09/10/23 by Pastor Steve Shields.
Are you a joy sucker?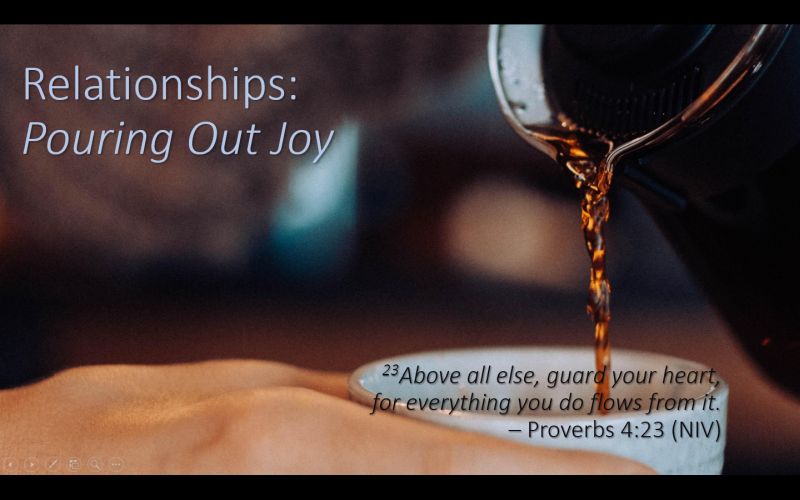 Listen as Pastor Steve shows the difference between joy pouring and joy sucking. Grace, gentleness and encouragement are joy pouring and criticism, insistence and demoralization are joy sucking.
Jesus' heart overflows with joy. He poured out His joy at advent. He poured out His joy while teaching. He pours out joy at the end of the age.
How do we get joy to pour out? We receive, experience and apply God's grace. We lay hold of the gentleness of Jesus. When we embrace the gentleness of Jesus it changes who we are. When we sincerely encourage others.
Podcast: Play in new window | Download
Subscribe: Google Podcasts | RSS