Presented at Curwensville Alliance on 8/14/21 by Pastor Steve Shields.
As we head back to school, recent grads gave their wisdom to be applied to the new school year. Listen as Pastor Steve uses the wisdom from the Bible to connect the graduates thoughts.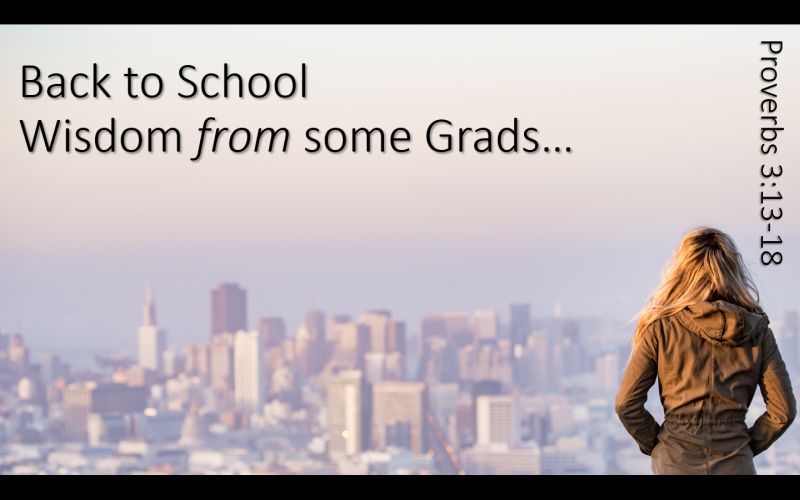 Don't live in regret. Philippians 3:13
Use obstacles to grow. Philippians 3:14
Have fun – Trust God. Don't overthink and stress about everything that happens. Ecclesiastes 12:13
Avoid distractions. Ephesians 5:15-18 and Matthew 13:22
Find motivation. Colossians 3:23-24
Find other Christ-followers. I Thessalonians 5:11
Ask yourself, would doing this make ______ proud of me? Ephesians 5: 1-3
Look to God for your identity. Genesis 1:27, 2 Corinthians 5:17, Ephesians 2:10, I Peter 2:9 and Jeremiah 29:11.
Podcast: Play in new window | Download
Subscribe: Google Podcasts | RSS