Presented on 11/24/2019 at Curwensville Alliance by Pastor Steve Shields
I am not good at wheeling and dealing. In fact, I generally lose more than I gain.
However, there's one trade I have made that was well worth it. It was the day I traded my unrighteousness for Christ's righteousness.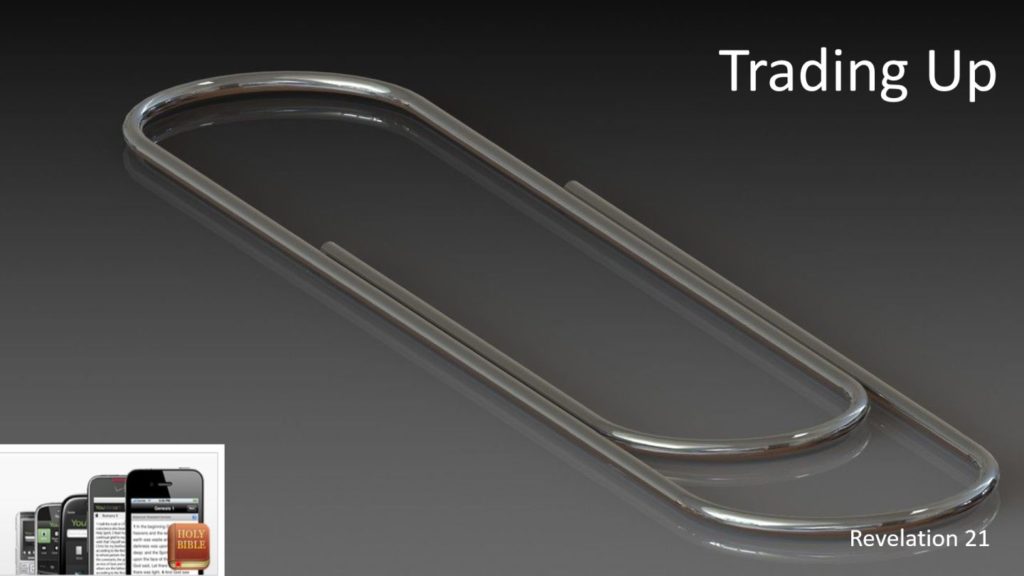 When we make that change, God unfolds a whole portfolio of blessing in our lives.
This podcast looks at Revelation and speaks to the concept of trading up.
Podcast: Play in new window | Download
Subscribe: Google Podcasts | RSS