Presented on 7/15/2018 by Pastor Steve Shields at Curwensville Alliance Church
When you are in trouble — when you have a need — where do you look?
If you were being falsely accused

If you wanted to turn your life around
If you were in need of wisdom
If you had done something you regret
If you needed encouragement
Who would you look to?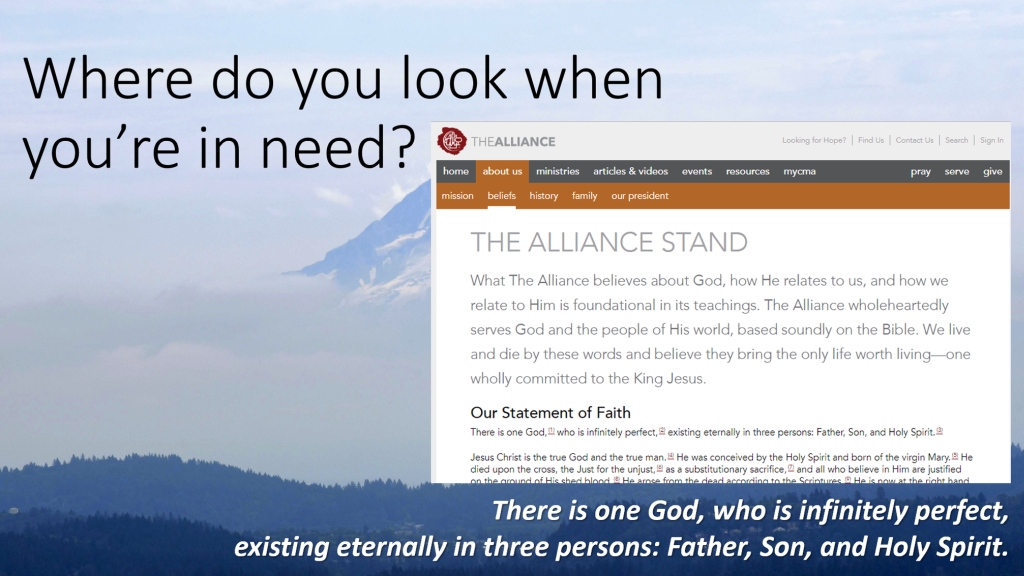 As Christians, we would agree that the person to look to is God.
This podcast talks about why we should look to him and how he can help.
Podcast: Play in new window | Download
Subscribe: Google Podcasts | RSS