Presented by Pastor Steve Shields at Curwensville Alliance Church on 7/8/2018
I have a lot of tools. And I've used a lot of them. But I have tools that I have never used.
I have a gear-pulling kit. Never used it.
I have a hedge-trimmer. Never used it.
I have a 20 Amp 12 volt power supply. Never used it.
What's that about?
Sometimes that's how we are with the tools of grace that God gives us.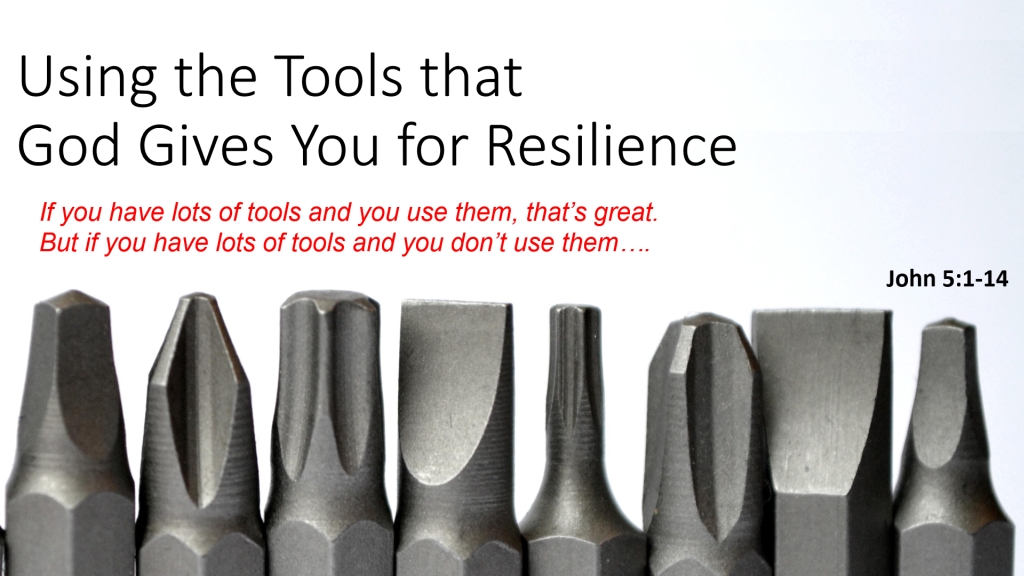 We sit in a service, listen to a sermon, hear about what God gives us, put that teaching into our pocket, and walk away — never to implement what we've learned.
Over the past several podcasts, we've unfolded a number of tools that God has given us to make us resilient. Are you using them?
This podcast gives you good reasons to use the tools of resilience that God's given you.
Podcast: Play in new window | Download
Subscribe: Google Podcasts | RSS