Presented at Curwensville Alliance on 11/28/21 by Pastor Steve Shields.
Advent Season is upon us. Listen as Pastor Steve details how God's promises move us from darkness to light.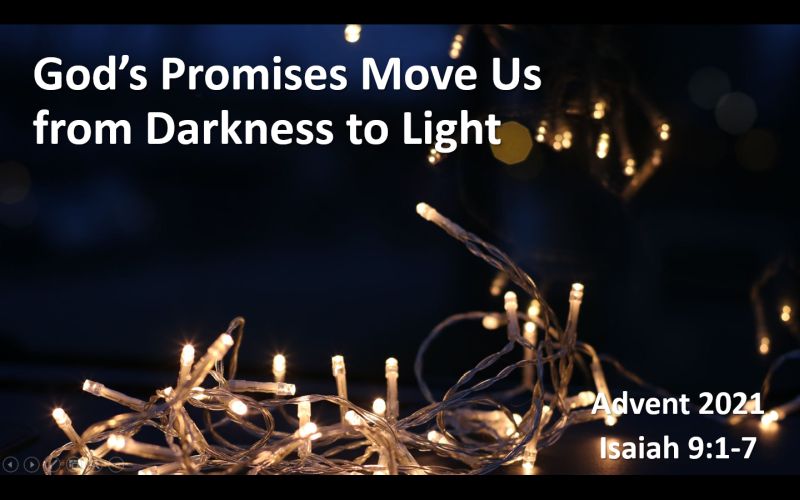 Sometimes God's promises are misrepresented by others which can injure your soul. But you can trust God's promises.
God's promises bring light to our souls. There is no more gloom because Christ is the Great Light. With Him there is relief from oppression. The Peace He brings ends conflict.
The essence of the promise is the Christ child. Christ is for us, He will lead us in peace, and He will act with zeal.
Podcast: Play in new window | Download
Subscribe: Google Podcasts | RSS