Presented on 9/1/2019 at Curwensville Alliance by Pastor Steve Shields
When I was in college, I worked a summer job bagging charcoal. Occasionally, we'd talk about God and about the Bible — and inevitably, The Book of Revelation came up.
One of the guys said, "I read that. It's just one nightmare after another."
Really?
To the unrepentant, yeah, it would be a nightmare, but is that what Jesus intended us to get out of that text? It's written to the church, not to the unrepentant.
In the opening chapter we are told that those who read it are blessed. I think that's because reading this book gives the believer hope and confidence.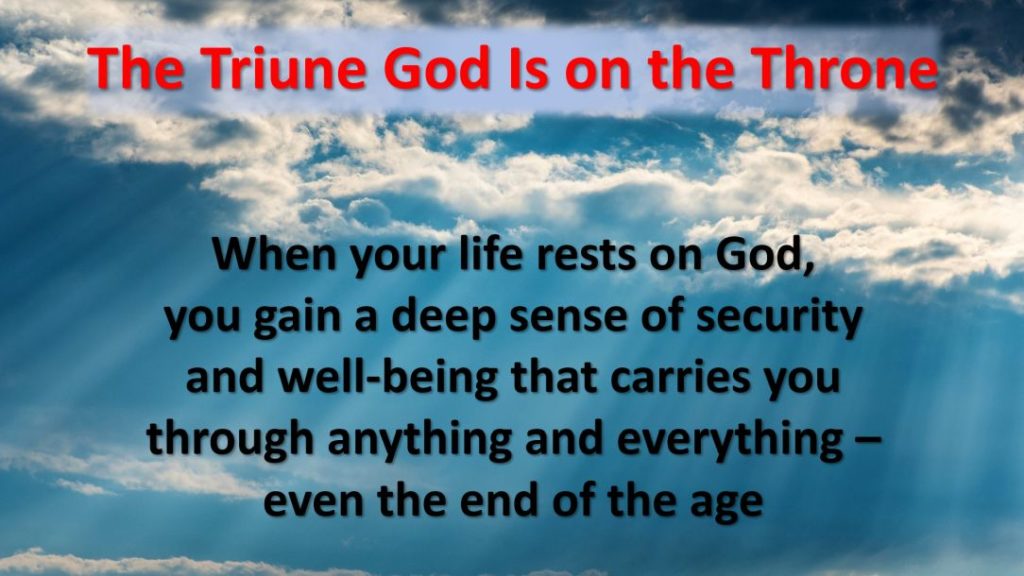 This podcast speaks of that hope as it is presented in the throne room of heaven.
Podcast: Play in new window | Download
Subscribe: Google Podcasts | RSS