Presented by Pastor Steve Shields at Curwensville Alliance on 1/13/2019
Have you ever done something and thought, "What was I thinking"?
The common answer to that question is that you weren't.
But there's a strong possibility you actually were thinking.
You were just drawing from the wrong pool of wisdom.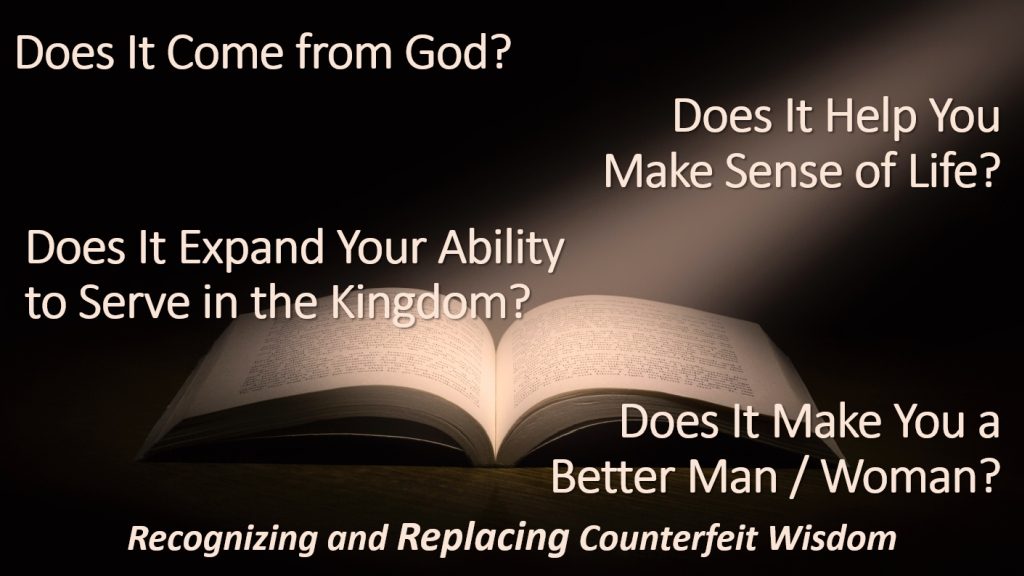 Much of what passes for wisdom today is counterfeit. But how do you identify counterfeit wisdom? Is there some litmus test you can use?
This podcast addresses this question with practical answers.
Podcast: Play in new window | Download
Subscribe: Google Podcasts | RSS