Presented at Curwensville Alliance on 1/5/2020 by Pastor Steve Shields
Most people, when they put their trust in Christ, experience recognizable transformation.
It may be big. It may be small.
But they see it and feel it and love it.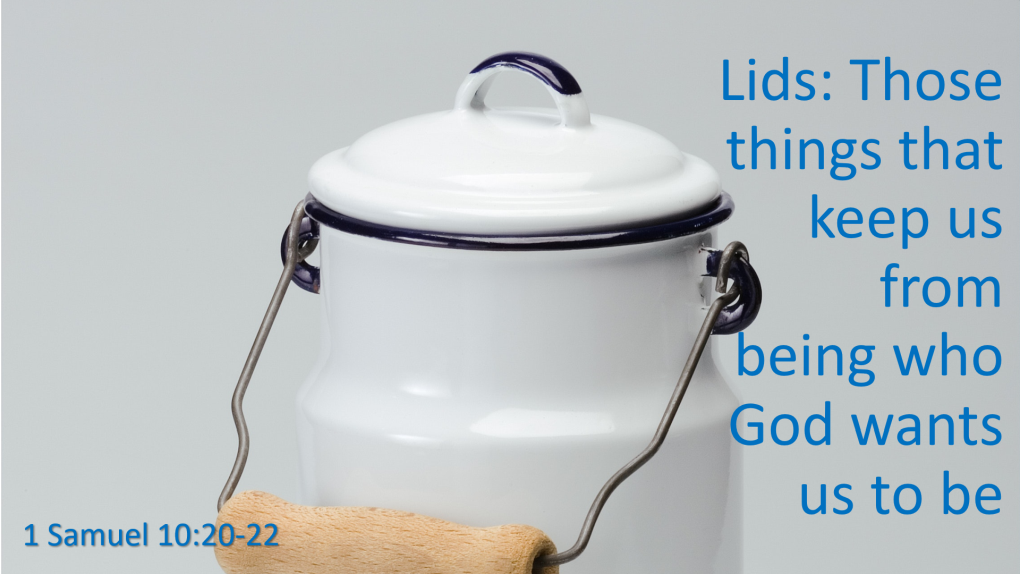 But as time goes by, for many, that growth seems to plateau.
Sometimes that's to be expected — it's normal.
But sometimes, it is obvious that there is something holding — pushing down as we try to grow. Something that should be removed.
That's a lid. It holds you down, keeping you from growing to be who God wants you to be.
This is the first in a series of sermons that talk about these lids.
Listen, and see how many of them are evident in your walk with God.
Podcast: Play in new window | Download
Subscribe: Google Podcasts | RSS