Presented at Curwensville Alliance on 3/19/23 by Pastor Steve Shields.
Pastor Steve continues his series on COMMISSION.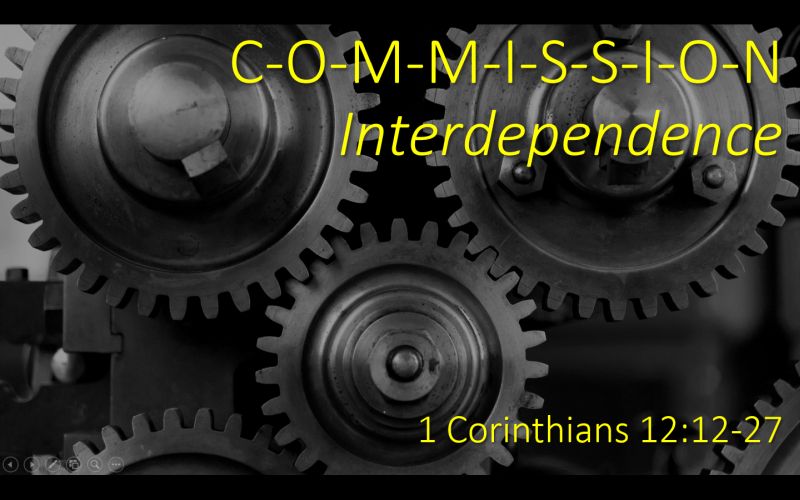 Interdependence permeates our existence. Our differences strengthen us. God made us to need one another.
In order to walk deeply into the pathway of interdependence you must let go of fear. You must let go of your pride. You must let go of your judgement and instead give grace. Grace is essential in interdependence.
Podcast: Play in new window | Download
Subscribe: Google Podcasts | RSS