Presented at Curwensville Alliance on 6/12/22 by Pastor Steve Shields.
There are two types of contempt, blatant and subtle.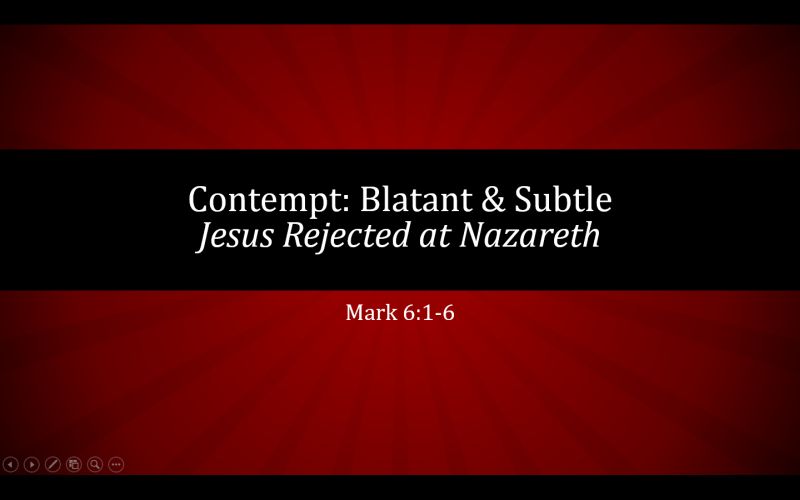 Subtle contempt can be non-engagement, casual engagement or distracted engagement.
The problem with contempt is it prevents you from honoring God. It prevents you from receiving blessing and it increases pain in life.
The keys to avoiding contempt are to keep your perspective of God fresh. Get to know God more deeply. Practice saying yes to God.
Choose to avoid the subtle contempt that may creep into your spiritual life.
Podcast: Play in new window | Download
Subscribe: Google Podcasts | RSS