Presented at Curwensville Alliance on 7/14/2019 by Pastor Steve Shields
We live in an everyday world, but as Christians, we are part of an eternal kingdom. The Eternal Kingdom should be where we set our hearts and minds. It's from the Eternal Kingdom that we draw our basis for living.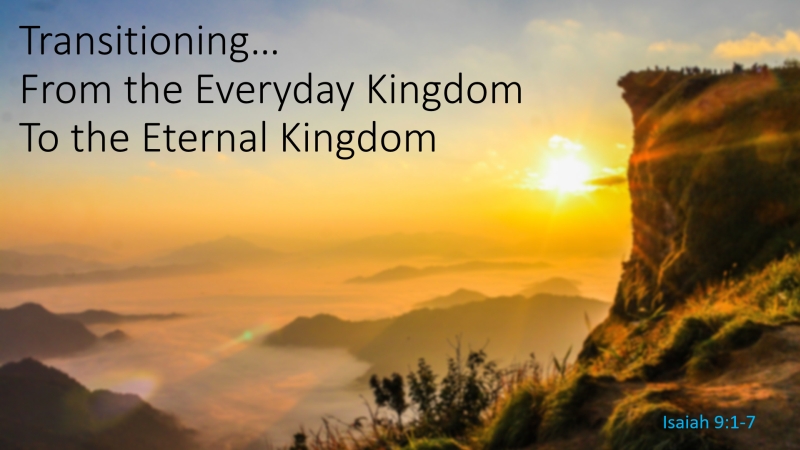 But the Everyday Kingdom tends to push it out until we find ourselves not just living here IN this everyday world, but we live as though we are OF this everyday world. The Everyday Kingdom becomes our identity.
In this podcast, Pastor Steve works to help us transition from the Everyday Kingdom to reflecting the Eternal Kingdom.
Podcast: Play in new window | Download
Subscribe: Google Podcasts | RSS