Presented at Curwensville Alliance on 10/30/22 by Pastor Steve Shields.
Pastor Steve begins a new sermon series using the analogy of five dangerous side roads we can take on our Christian walk.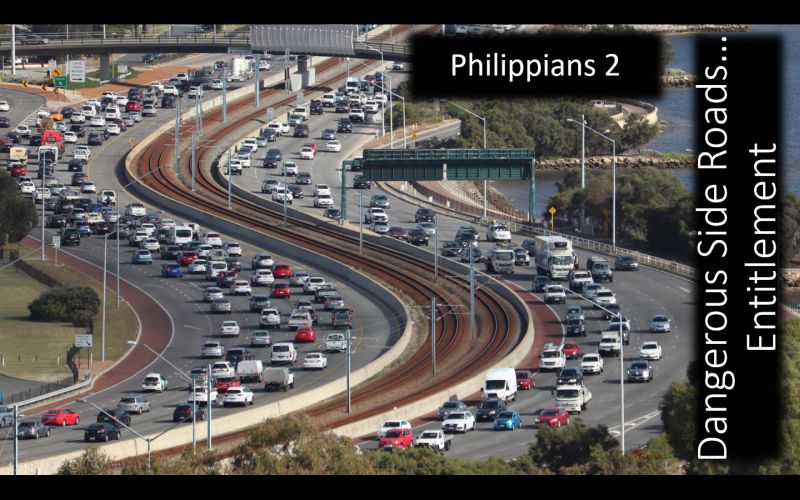 The dangerous side roads are the Entitlement Interstate, Escapism Extension, Intrigue Intersection, Futility Roundabout and Control Corner.
The Entitlement Interstate is dangerous because it distracts you from caring about others, blinds you to personal responsibility, and makes you miserable.
So how do you avoid the danger of the Entitlement Interstate? The answers can be found in Philippians 2!
You can live a life of thanks for what you have received. You can value others highly. You can have the mindset of Christ. You can keep your eyes on the prize. You can recognize the holiness of the gift of salvation you have received.
Podcast: Play in new window | Download
Subscribe: Google Podcasts | RSS