Presented for Curwensville Alliance on 12/27/20 by Pastor Steve Shields.
Where does cynicism originate? Cynicism is a defense mechanism, an easy way out and comes from the enemy.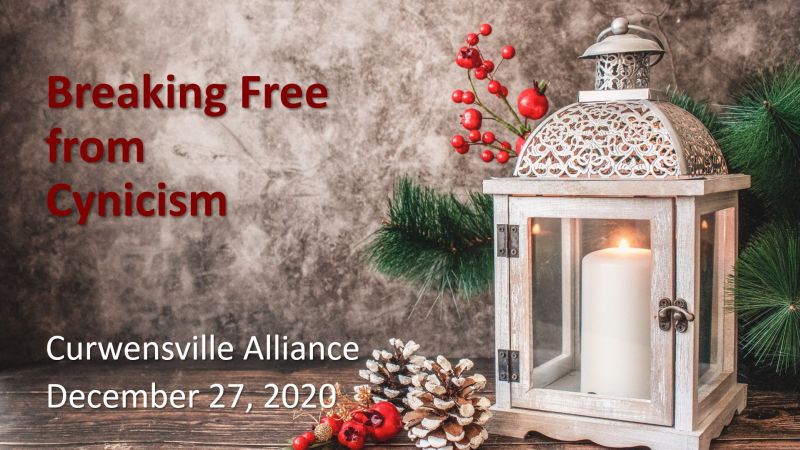 When you allow cynicism in your life it can turn your heart bitter and lonely. Cynicism can also lead to conflict.
In this podcast, Pastor Steve walks us through the remedy for cynicism? You need to forgive those who have injured you, do the hard work of love, and walk close to the Shepherd.
Podcast: Play in new window | Download
Subscribe: Google Podcasts | RSS