Presented for Curwensville Alliance on 4/19/20 by Pastor Steve Shields
When you are confronted with pain, how do you respond?
Some people get angry. Some withdraw. Some look for ways to get even.
Did you ever consider that pain may be a teacher – teaching you things that will benefit you in the long run?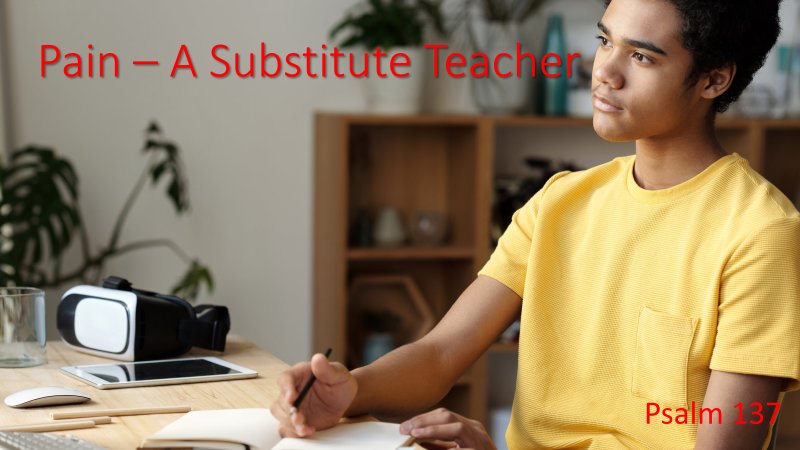 In this podcast, the first in the series Pain, the Substitute Teacher, Pastor Steve lays out several questions that pain may evoke in our lives.
Podcast: Play in new window | Download
Subscribe: Google Podcasts | RSS