Presented at Curwensville Alliance on 8/7/22 by Pastor Steve Shields.
When you see strange things in Bible stories, it is time to take notice. The people asked for a sign after the feeding of the 5,000. It is strange to ask for a sign after you've been given a sign.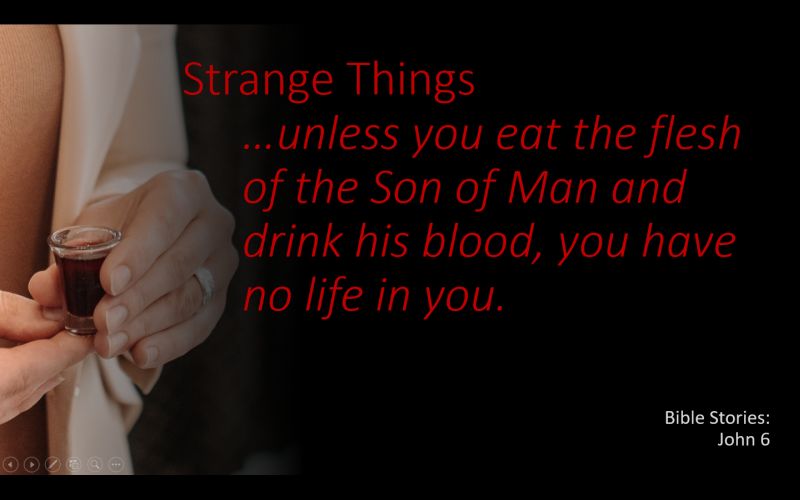 It's strange that a Rabbi would identify Himself as Life.
It's strange for a human to tell others to eat His flesh and drink His blood.
It's strange to remain with Jesus when He says such strange things.
Peter says we stay because Jesus fills our real needs. Deep in you spirit, you long for eternity. Deep in your heart, you long for God. Deep in your person, you long for belonging.
Podcast: Play in new window | Download
Subscribe: Google Podcasts | RSS