Presented at Curwensville Alliance on 6/16/2019 by Pastor Steve Shields
"Does not receive constructive criticism".
That statement was in the comments section of the report card. My report card. I think I was in third grade.
How does one respond to such a statement?
Well, if that statement was can be thought of as constructive criticism, then, yeah — it was dead on. My response was a defensive one: That teacher doesn't know how to give constructive criticism.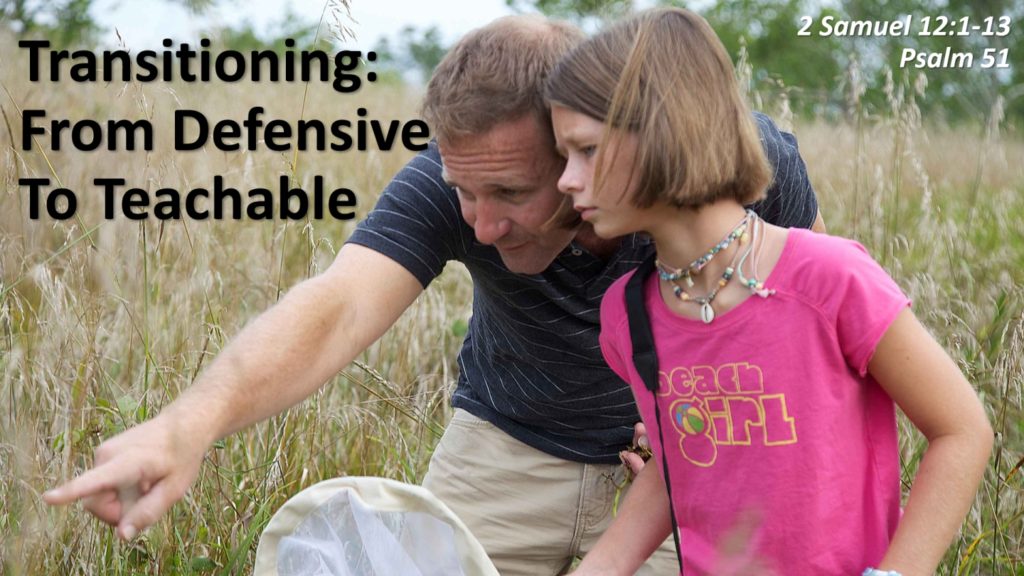 Defensiveness is not a character trait that I am pleased to admit. It's one I'd like to lose.
What about you?
This podcast looks at the life of David and talks about how we can transition from defensiveness to teachability if we view God as did David.
Podcast: Play in new window | Download
Subscribe: Google Podcasts | RSS