For Pittsburghers, tonight starts the first game of the NHL Playoffs. I can't wait  for the puck to drop.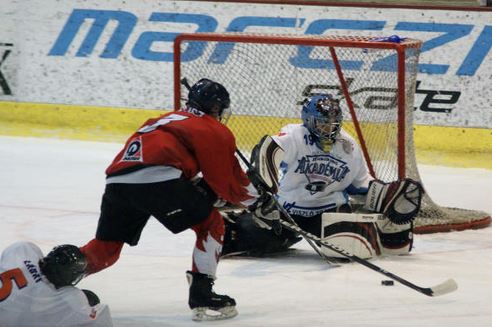 Part of hockey — and many sports — is the rebound. On the ice, it's that moment when the goalie fails to collect the approaching puck, deflecting it back into the crease. If the offensive player is in position, he'll bury that puck deep into the goal. Offensive players love rebounds.
I was thinking the other day of how we use that word, rebound. We say that when you're in a relationship and it goes south, there's a danger of rebounding and getting into an ill-fated relationship. That's a negative use of the term. But rebounding can be a positive thing as well.
We're seeing rebounding at Curwensville Alliance these days. Here's how it looks:
An adult or two show up for church. They haven't been in church since they were younger. Since they left church, they have explored a lot of things: Sex and drugs and rock-and-roll. Now they are back at church. Why are they here? The reasons vary from one person to the next, but many are on the rebound. Like the person whose romantic relationship went south, they are looking for something. Many of them have been rebounding for some time — from interest to interest, relationship to relationship, desire to desire… But none of that has satisfied. If it had, they wouldn't be in church.
This rebounding into church is phenomenal and fantastic. I say it's phenomenal because I believe it's God-driven. Many "rebounders" are in church because they feel something is wrong with  their recent life-style. How did they come to that conclusion? Jesus says that the Holy Spirit told them — that He is working in their hearts. That's what is so phenomenal about it; when you watch a person come back to church, you are watching a miracle take place — God is working in their hearts.
It's fantastic because, if you're Kingdom focused, you understand that it's always fantastic when a prodigal child comes home. And it's an honor to be part of uniting someone with God. It's great to assist as Jesus accomplishes his goal of seeking and saving that which is lost (Luke 19:10).
Some religious people are troubled when rebounders show up — especially if they are aware of their recent or even current lifestyle. Jesus wasn't troubled by such things. Since Jesus was called a "friend of sinners," it's pretty safe to say that he looked for rebounders. How else can you put the puck into the goal, unless you're looking for it?
Now, as you think about this hockey metaphor, please be aware of a couple things. All metaphors have shortcomings. Over-application of the metaphor could cause you to make (or think I am making) some points that are not valid. All metaphors break down. And this one breaks down early. First, people are not pucks. They are not something to be used. So don't see Jesus and his team as swatting things around on the ice. Second, it's not about scoring a goal, it's about redeeming a life. So when we engage rebounders, we are careful not to see them as anything less than people who Jesus died to save — just like us. Third, it's not a game — it's a calling.
That being said, when you see someone show up for church, seize the day. Shake their hand and welcome them. Assist the Captain as He does what he does best — proclaims good news to the poor, proclaims freedom for the prisoners and recovery of sight for the blind, sets the oppressed free, and  proclaims the year of the Lord's favor. (Luke 4)
And maybe you could even invite some rebounders over to watch the game with you tonight! Puck drops at 7:38 pm!
Let's go Pens!
If you're not getting notification of new blog posts from Pastor Steve, you can subscribe in the upper right-hand portion of this page.