LOCAL SCAM ALERT:
If you receive any communication from someone purporting to be me asking for money to assist someone, it is a scam. A woman from a nearby community received this text message yesterday.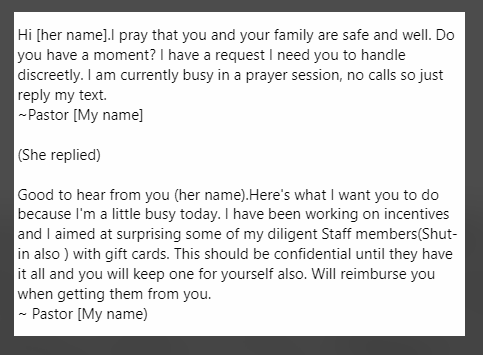 I never have contacted and never expect to contact anyone asking for money in such cases.
I have filed a report with the police.
Please let me know personally if you get any such communication.