Curwensville Alliance is on Instagram.
Because the Artificial Intelligence on Social Media is a work in progress, I'd encourage you to subscribe to this blog, in case we lose our ability to connect on Social Media platforms.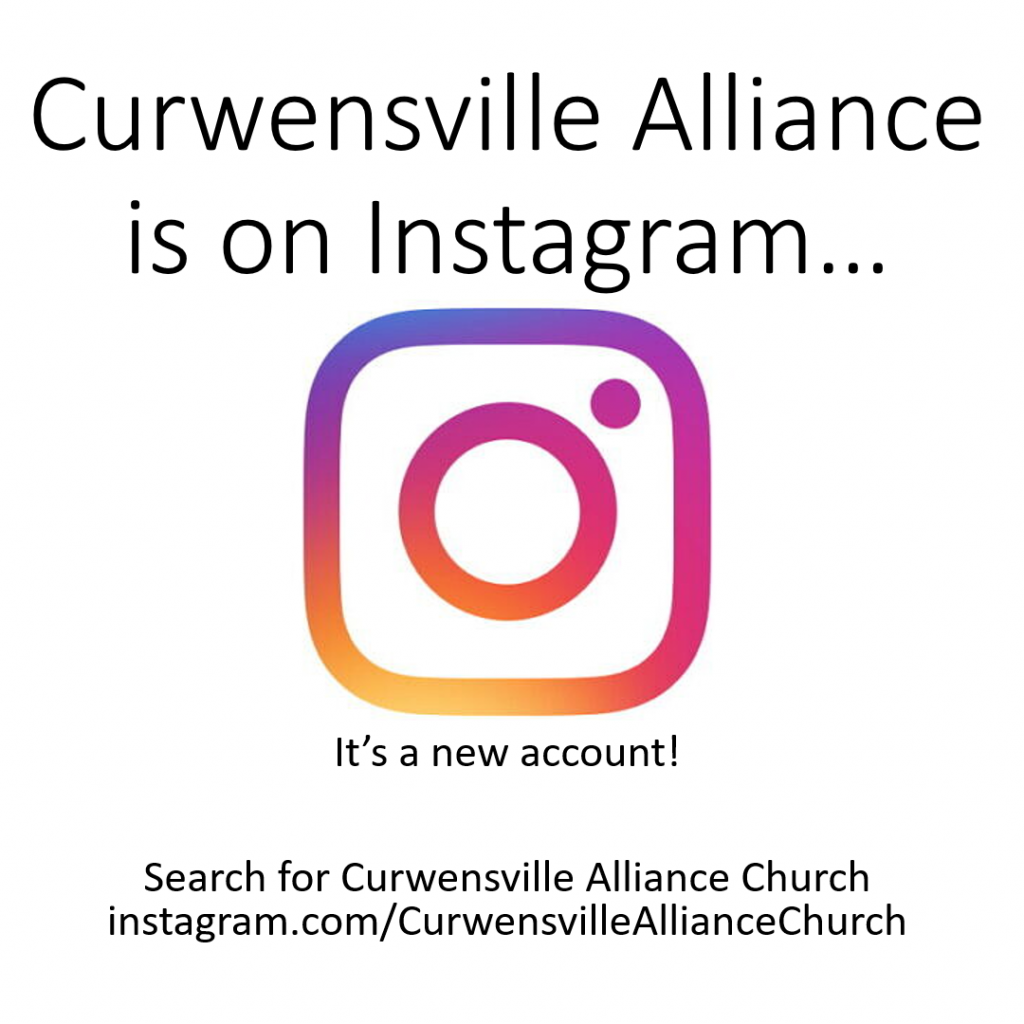 To follow us on Instagram, search for Curwensville Alliance Church or go to: https://www.instagram.com/CurwensvilleAllianceChurch
Thanks for following!