Recently, we've been examining Bible Stories and discovered they are very applicable to our lives.
This week, we're looking at the story of Hagar (not the Horrible) and Ishmael.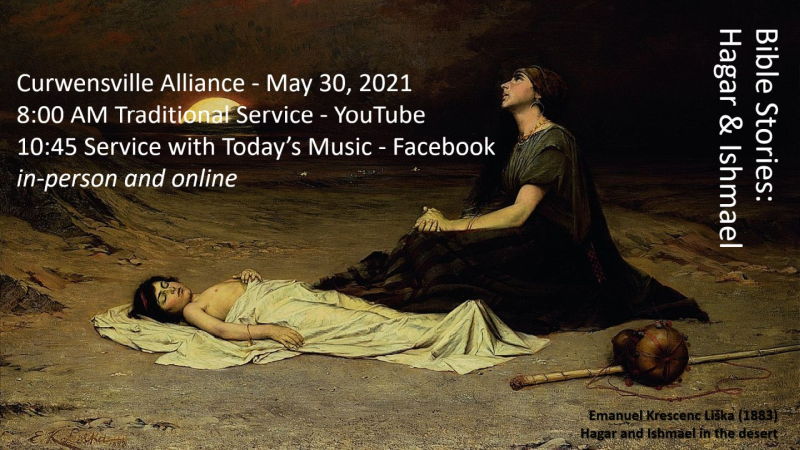 I hope you'll join us if you're able – either in person or online.
8:00 AM – Traditional Music on YouTube.
10:45 AM – Today's Christian Music on Facebook.