It might be a good idea to subscribe to our Curwensville Alliance YouTube Channel, just in case something happens with our blog and you can't access our Facebook page.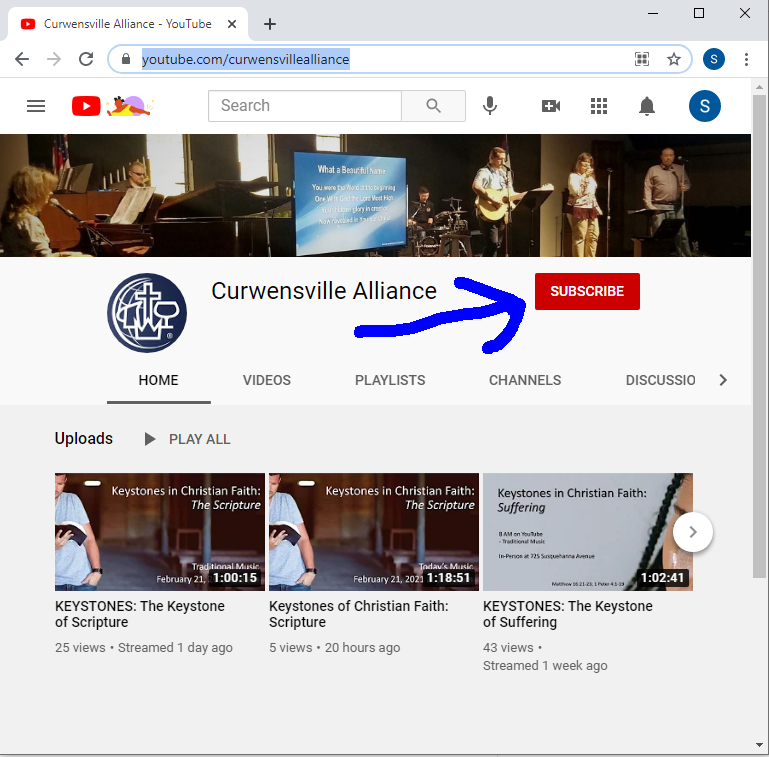 That way, you will be alerted when there's something for you from us on YouTube.
Click HERE to go to our YouTube Channel.