Are you feeling let down in disillusioned by things you see around you? By people you have known and loved?
Often, there's little you can do about your circumstances or the hearts of friends, but there is something you can do to regain your peace.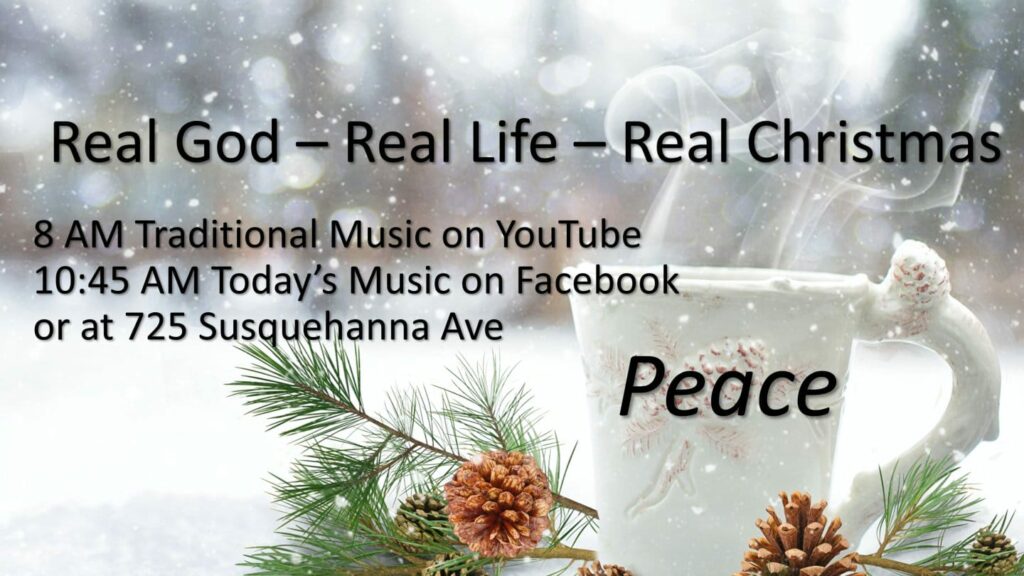 We hope you'll join us tomorrow for good music, a message on Real Peace, and for Communion.
If you're participating online, have your bread and your cup ready.
8:00 a.m. on YouTube
10:45 a.m. on Facebook
In person at 725 Susquehanna Avenue
If you may have been exposed to anyone with COVID-19 or if you were exhibiting any of the symptoms, please don't come to in-person worship. Connect with your physician. Take care of yourself and keep others safe too! Thank you.