Some of us at Curwensville Alliance are going to do this in 2022.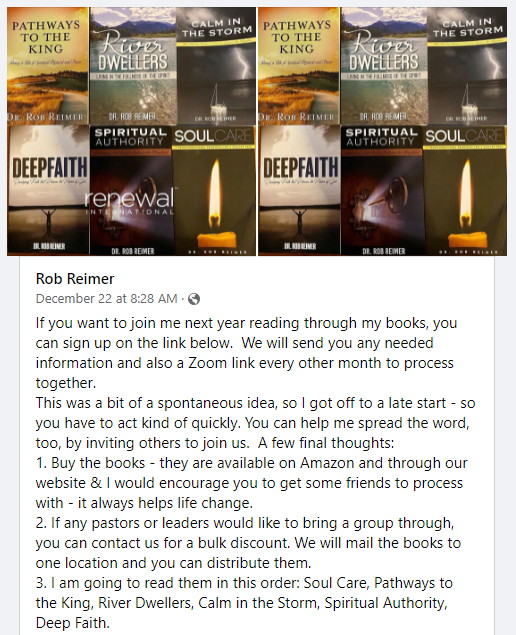 You're welcome to join us if you like.
Because it's beginning soon, we won't do the bulk purchase of books. If you have trouble getting one, let me know. I'm not purchasing the whole set at once; you can do as you please.
It's all online, so CLICK HERE to Register. I used our church name Curwensville Alliance.
-Pastor Steve