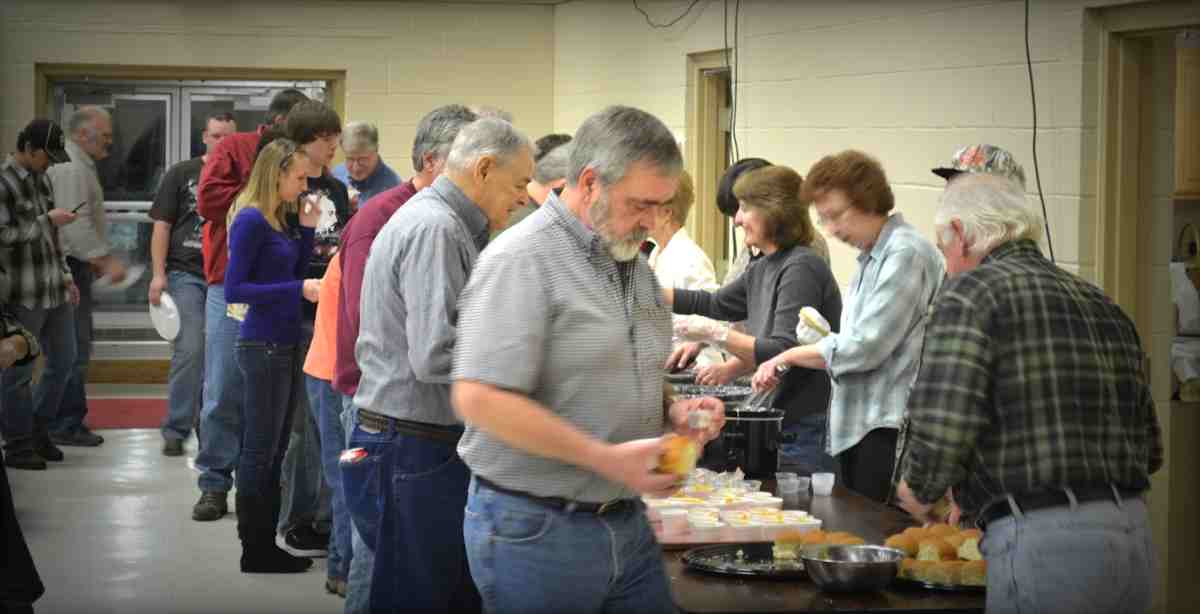 The Annual Sportsmen's Banquet
Date and time: February 11, 2023 at 5 pm
725 Susquehanna Avenue * Curwensville, PA 16822
Activities include:
A Great Meal
Pies – lots of pies
Fellowship with old friends and new ones
A presentation by The Everday Hunter, Steve Sorensen
Door prizes, including a Henry Goldenboy Lever Action Rifle.
The evening is without cost to you, but you must have a ticket (see below).
The Everyday Hunter – Steve Sorensen
Steve is an award-winning outdoor writer whose column, "The Everyday Hunter," currently appears  in the Jamestown Gazette and the Forest Press. He's written articles for many magazines including Outdoor Life, Sports Afield, Deer & Deer Hunting, North American Whitetail, The Pennsylvania Game News and more.
​An in-demand speaker for Sportsman's Banquets and Wild Game Dinners, Steve speaks across the country on topics such as Alaskan moose hunting, deer hunting, wild turkey hunting, and hunting the eastern coyote.
Steve says, "Hunting always feels good, whether I'm hunting woodchucks, coyotes, bears, deer,  turkeys, or the mighty Alaska moose. Writing about it is almost as much fun. That's why, 'when the Everyday Hunter isn't hunting, he's thinking about hunting, talking about hunting, dreaming about hunting, writing about hunting, or wishing he were hunting.'"
You Are Welcome to Attend – But You Need a Ticket
Tickets are available at no cost from Dave Clark. Contact him at 577-0662.
NOTE: If you have tickets you are not going to use, contact Dave now so they can be used by others. Don't wait until the banquet to return them – we want to get them in the hands of others so they can attend.