Well, that's a surprise…
EBooks have changed my perspective on reading. I read all kinds of books these days.
When I read a book on "faith and practice", I mark things with the e-reader's highlighter.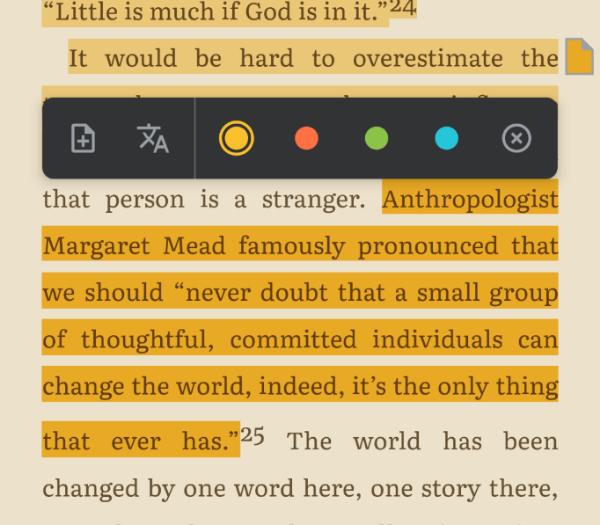 If I mark it in yellow, I think it's cool.
If I choose green, I think it's really cool.
If I use blue, I think it's great.
If red, I disagree.
Rereading those same books months or years later offers an education I didn't expect – especially regarding those red highlights: I often find that I no longer carry those same objections.
Well, that's a surprise.
I actually feel a bit of shame when I read the text beneath those red highlights. And sometimes, I look over my shoulder as I change the color from red, hoping no one saw my earlier judgments.
This surprise is worth pondering, evoking some self-examination. I don't believe that I've changed theologically. I have not become more "liberal" or less committed to truth. I don't think I've become any smarter. I certainly have not become careless.
I want to believe that I have simply become more willing to understand and allow for the perspectives of others. I want to believe that I've grown in grace.