You're welcome to join us at Curwensville Alliance tomorrow (7/19/20) for the traditional service at 8:00 a.m. and the service featuring today's Christian music at 10:45 a.m.
This week's sermon is not part of a series, but is a standalone sermon: "Christians in an Angry World".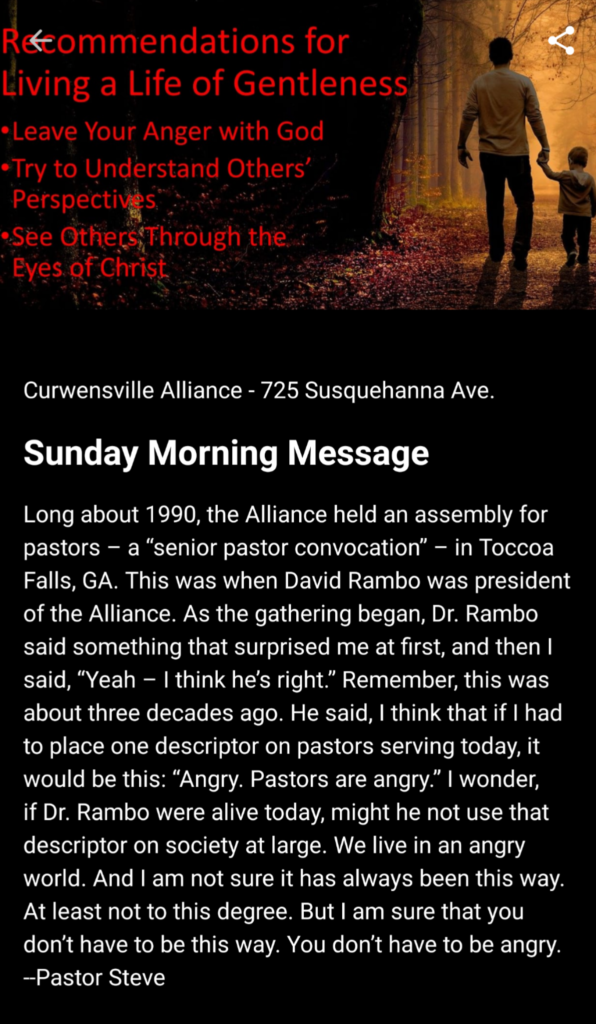 Because we are concerned about the spread of COVID-19, both these services will be streamed live online. Check both YouTube (8:00) and Facebook (10:45). If you are in one of the groups that makes you "at risk" regarding this virus or if you simply aren't sure about attending, we encourage you to stay home.
As in weeks past, if you choose to join us for in-person worship, we ask that you wear a mask to protect others as you attend Curwensville Alliance Church. If you don't have a mask, we have them available along with hand sanitizer.
We're keenly aware that different people have different opinions concerning this – and we respect you. We thank you for your cooperative spirit.
We look forward to celebrating God's goodness tomorrow and hearing from his word.